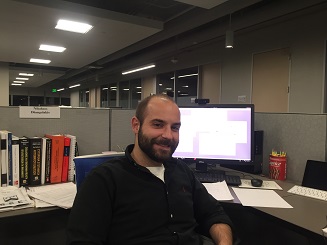 Nikolaos A. Diangelakis
Postdoctoral Associate

nikos@tamu.edu

Short Bio

Nikolaos Diangelakis is a postdoctoral research associate at Texas A&M University and Texas A&M Energy Institute. He holds a PhD from Imperial College London, under the supervision of Prof. E. N. Pistikopoulos and has been a member of the "Multi-parametric Optimization and Control Group" since late 2011, when he was pursuing his M.Sc. on Advanced Chemical Engineering. He earned his bachelor degree in 2011 from the National Technical University of Athens (NTUA).

His research interests are on the area of optimal receding horizon strategies. More specifically, his research focuses on the development of control and scheduling policies of chemical and energy processes while simultaneously optimizing their design. For that purpose, Nikos is investigating novel solution methods for classes of non-linear and robust multi-parametric optimization programming problems. Furthermore, Nikos is one of the current main developers of the PARametric Optimization and Control (PAROC) platform and the Parametric OPtimization (POP) toolbox. In 2016 Nikos was chosen as one of five participants in the "Distinguished Junior Researcher Seminars" in Northwestern University, organized by Prof. Fengqi You. He is the coauthor of 12 peer reviewed articles, 9 conference papers, 3 book chapters and is currently working on a book on "Multi-parametric Optimization and Control".
Publications